Posted by Kalvod | Java Jawa
On 7/23/10
1 comments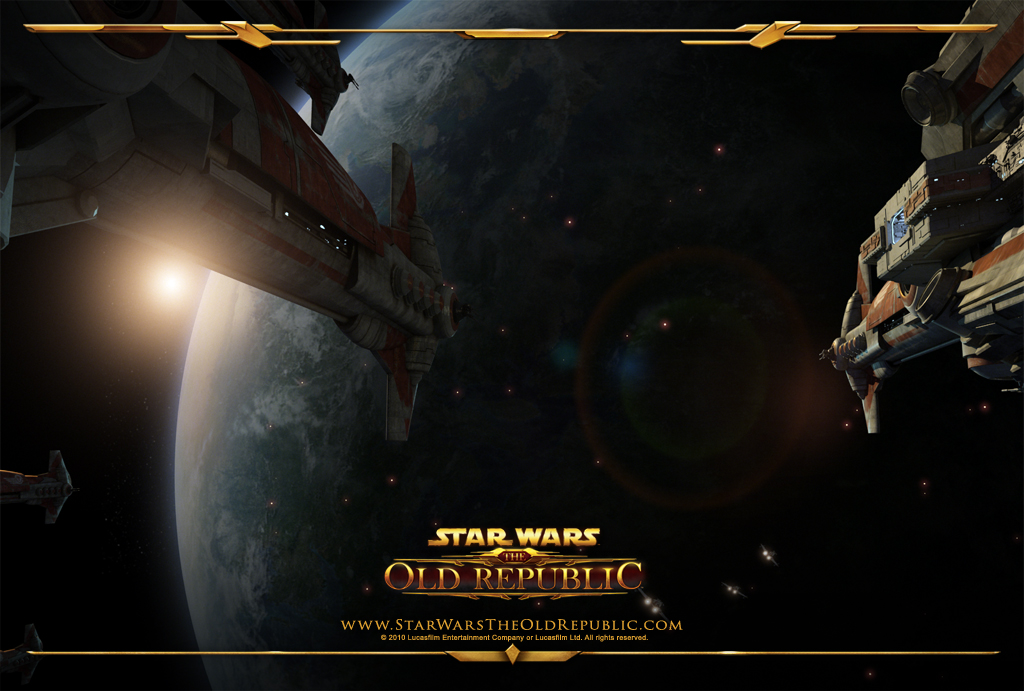 Well we've gotten quite the surprise today as we learn that Star Wars: The Old Republic will have space combat. However it sounds a tad bit different than what we expect. Here is the quote from Sean Dahlberg.

"If you've been following the news coming out of the Star Wars™: The Old Republic™ panel at Comic-Con International, you've heard the announcement that we will indeed have Space Combat as part of the TOR experience! But what does that mean? Space combat is an alternative gameplay experience to the primary game of storytelling, questing, and ground-based combat. In space combat, you fly your personal ship to various "hot spots" on your galaxy map. From there, you will blast your way through asteroid fields, enemy fighters, frigates, destroyers, and a variety of other obstacles that will evoke memories of some of the great Star Wars™ space battles."

This is speculation after all but under first assumption this sounds like a possible mini game in reference to the "alternative gameplay experience" phrase. It will be interesting to see how this unfolds and what it exactly entails.

However without space we can't have Star Wars, so i'm glad to see this is coming. I will admit this is quite unexpected given the current projected release date. Make sure to listen to this weekends show as we discuss this more in depth.

Source: Sean Dahlberg

Update:

A video of the panel can be watched at gamespot.