Posted by Kalvod | Java Jawa
On 9/14/10
2 comments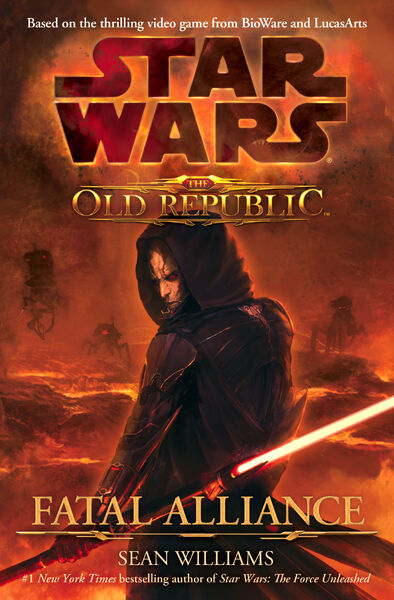 Fatal Alliance written by
Sean Williams
came out a few weeks ago. It takes place during The Old Republic and follows several characters spanning across the Sith Empire & the Republic.
During this
Minicast
we give our thoughts and opinions as we go into depth discussing this latest
Old Republic
book.
Topics Discussed:
Non-Spoiler Review (1st few minutes)
We Rate Fatal Alliance 6.5 / 10 Holocrons
Character's Analyzed
Act by Act Summary & Discussion
Thoughts & Opinions
Likes & Dislikes
If you've read the book we would like to know what you thought about it. Have any dislikes / likes / favorite characters let us know!